Prestige &
PERFORMANCE
repairs & servicing
Parkes Performance is well positioned to carry out service and repair work
to your prized possession, with a wealth of knowledge gained from many
years working in the trade, and the vast majority working on supercars
and prestige cars.
repairs & servicing

SUPER
CAR
& prestige
Specialists in Italian & German sports and prestige vehicles,
using OEM parts & factory training
supercar & prestige

SERVICING
& REPAIRS
on all makes & models
We offer a wealth of experience across these brands:
Ferrari, Lamborghini, Maserati, Porsche, Audi, BMW,
Jaguar, Bentley & many more.
all makes & models
01
Welcome to Parkes Performance
Prestige & Performance Supercar Specialists. Our secure workshop is based in Ullenhall Warwickshire in a prime location, close to Birmingham, Redditch, Worcester and Warwick offering quick & easy access from the M42 and M5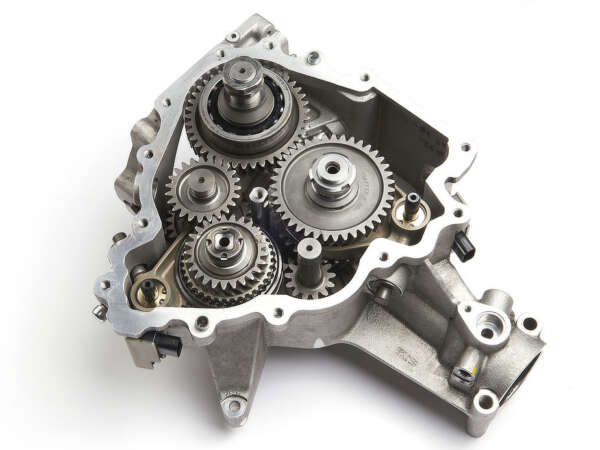 If you're reading this, then you may be aware the PTU in the FF and the Lusso GTC4 is prone to failure, which manifests itself in the form of losing hydraulic oil inside the gearbox – resulting in a mixture of the oils, and loss of hydraulic fluid levels. This is rapidly followed by a '4WD Failure and Manettino stuck…
A solution for corroded subframes on the Ferrari 348 Many Ferrari 348s will be suffering from corrosion issues in the rear subframe, especially if they have been in the typical UK damp climates. The Parkes Performance subframe repair kit has been expertly developed over several iterations to give you the best repair possible. Using precision laser cut parts fabricated in…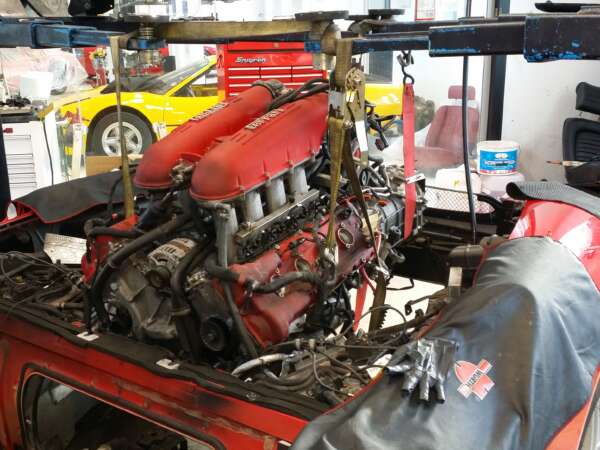 For your Supercar or Prestige Vehicle Here at Parkes Performance we cater for all forms of service, repair or general maintenance on your pride and joy. From servicing to brakes, suspension, cam-belts, clutches and aftermarket accessories.Our secure workshop is based in Ullenhall Warwickshire in a prime location, close to Birmingham, Redditch, Worcester and Warwick offering quick & easy access from…
Martin has worked on and serviced my cars now for over 10 years, he has serviced both of my Ferrari's (308 GTS and 348 TB) as well as rebuilding the engine in my RS6 and also assisting in the nut and bolt restoration of my Lotus Elan , I simply wouldn't trust anyone else to work on my cars . Whether it be mechanical or electrical his expertise and knowledge is second to none and above all he is a very honest genuine bloke who doesn't rip his customers off like many of the main dealerships do when it comes to servicing your sports car.
I was struggling to find a good mechanic to fix the many problems my car had when Martin at Parkes Performance was recommended to me.
From the initial assessment of my car, I was relieved to finally find an honest and reliable mechanic who really knows what he's doing and I'm pleased to say, he managed to resolve all the issues that others couldn't.
I won't take my sports car anywhere else now. I'd recommend him 100%.
Martin is a trustworthy professional mechanic and what he doesn't know about cars isn't worth knowing!
No job is too big or too small, which is a refreshing approach, especially as I like everything to be just right.
Parkes Performance is always my go to specialist to work on my supercars and I've been sending my cars to Martin for the past 10 years.
I wouldn't trust anyone else with my cars.
Parkes Performance look after my eclectic mix of cars ranging from a classic Mini which has had a full gearbox rebuild to my Porsche 911 Turbo that has had some serious performance upgrades.
It's great to have a specialist to work on cars which need main dealer knowledge and equipment but at an hourly rate which is more reasonable. Our family Golf R32 and Land Rover Discovery are also in safe hands with Parkes Performance, it's so nice to have one specialist handle all our vehicles.